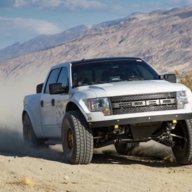 Feb 14, 2002
26,145
201
63
39
Bradbury...for what it's worth, I recently discovered that Arizona & Nevada have both started doing smog checks as of 2018. So you can probably just hate on emissions testing in general, not just CA. Catch a few more folks that way
In the counties where Phoenix & Tuscon are located, they're smog checking everything back to 1967 now.
That was a real bubble burster for me, because it means my '69 F100 couldn't pass if I were to move out that way. Similar story for Clark county, NV (Vegas)
that pisses me right the fuck off... hey lets require a car that was never meant to pass smog... to pass.... fuck you people.