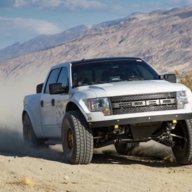 Feb 14, 2002
26,179
225
63
39
newb to this event, kinda. but where are you gonna host it? is it usually at Gnarstow?
yea we have done barstow and had the best results there.... We have had people request ocotillo, lucerne, red mtn, ridgecrest ect but below are my reasons for barstow.
1. literally 1 minute off the freeway
2. food, hotel and gas 5 min down road
3. centrally located sorta
4. because its close to the city of barstow... there is alot of illegal dumping and this makes for a ton of trash to be picked up. i know its not offroaders trash, but people want to bring back a washing machine, a fridge, 12 mattress.... they do not want to pick TP out of bushes, or 1 cup out of a bush... takes forever and there is very little wow.
5. Barstow has an active race course.... so easy to get offroad sponsors to join onboard.
6. i have done 5 clean-ups there and its easy.
7. because its fucking barstow. lol jk