I think this is the seller I went with a few years back. 1 piece slip style and diameter can be changed depending on length.
They were back east and had a phone number as well if you dont want to use ebay.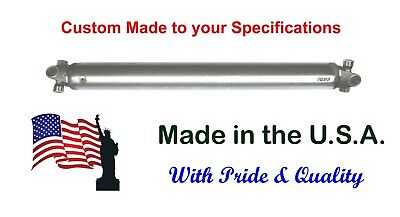 Series Style U-Joints. SEE BELOW FOR U-JOINT SPECS. further communication is needed to custom fabricate you Drive Shaft. Important Info ,if ordering shaft without trans yoke we will need the length of your slip yoke from the center of the u-joint hole to the end of the barrell.