I can already see where this is going and we've only had the truck for 4 days. It's a 2004 Toyota Sequoia 4wd Limited with center diff lock. The truck has 204,000 and change and is in extremely good condition. Possibly mint. It came with unknown exhaust that sounds great but not too loud or droney and remote start. The truck also came with tow package with power trailer brakes. The previous owner must have also installed a front trailer hitch receiver and power supply for a winch has already been installed in the lower front grill area. PO also did a trans cooler with trans temp gauge. Overall super impressed with the care that this vehicle appears to have received over it's life. The vehicle also has polly sway bar links on the front and aftermarket LCA cam tabs. You can clearly see that somebody that had a love for Toyotas and 4wd owned this vehicle previously. There is absolutely no oil/fluid residue leaking from anywhere under the truck. Super impressed. The truck idles like it's brand new. It's honestly amazing.
We were able to take her out on her first LIMITED outing. I plan on putting tires on it this week but because the tires that are on there right now have some dry rot spider web cracking on the side and a few "dings" and little chunks missing on a few of the side walls we didn't want to take her too far. The Phoenix foothills received a little snow a couple of nights ago so we decided to head out to FOUR PEAKS near the Salt River.
We were able to find a little sand wash trail for about a mile to test the 4wd. We were heading up hill in sand in 4 HI while I was in 1st gear and it was too easy for the truck. Just mountain goat. I even came to a dead stop in the deepest sand that I could find heading up hill. Didn't even break traction. Absolutely unreal. My girlfriend was stressing because normally for the last 8 years for us that would have been a NO NO to stop in sand going up hill. I told her don't worry and it was too easy. She had a huge smile on her face. BAJA CA here we come!!!!!
We have a Puerto Penasco (Rocky Point) trip in 2 weeks so the truck needs to be somewhat ready for that trip. We are taking 4 RP newbies, 2 of which have never been to Mexico at all. The other couple is from SD and has experience in TJ and Baja Norte.
Upgrades for Mexico:
Tires - Toyo Open Country AT3 (tomorrow) hopefully lol
Double Din Android Head Unit
Fix Front Door Speaker Cones (fucking blown out) Apparently normal for Sequoias
Upgrades Complete:
Clear Coat CUT and Condition (Meguire's)
Clear Coat Sealant (Shine Armor Ceramic Coat)
55w HID Headlight (Hi/Lo)
3000k LED Amber Fog Light
Future Upgrades:
KINGS BRO (factory replacement)
Ext Springs and Smooth Bodies in the rear
Fab sliders
Fab beefier lower links
custom front bumper
Freezer/Fridge
Air Compressor
Dual Battery Set Up
Here's a few pics to get the THIRST TRAP started...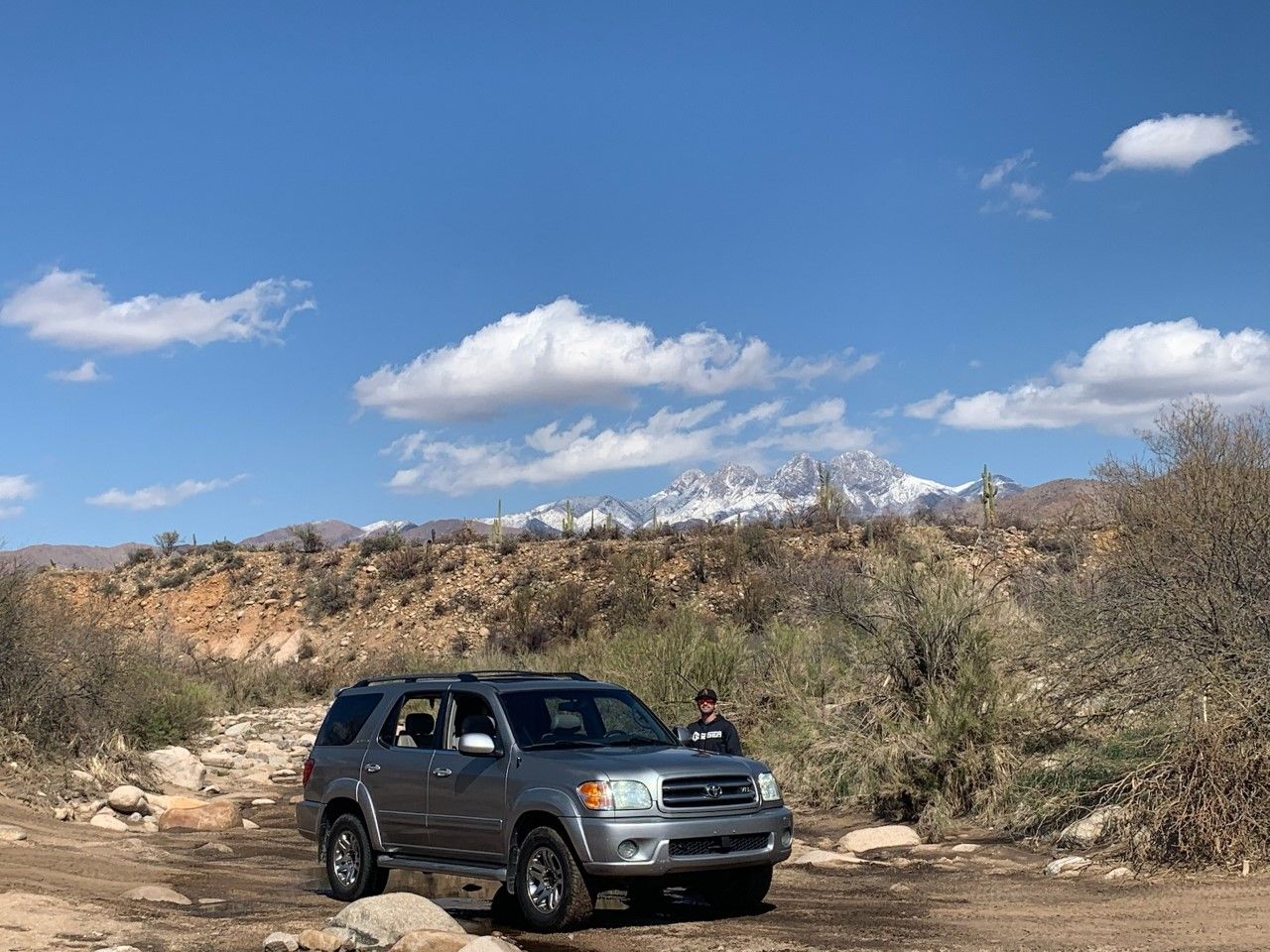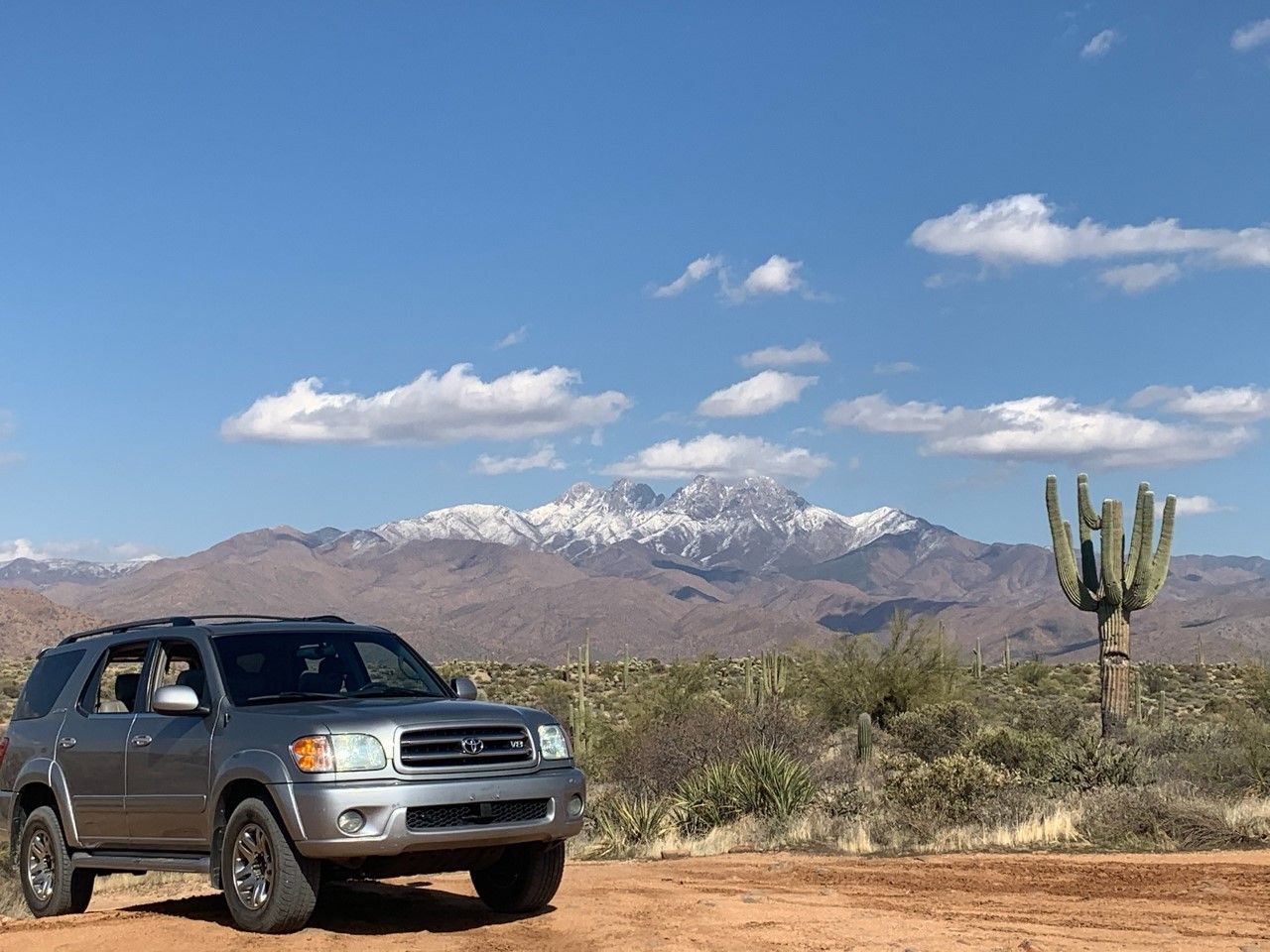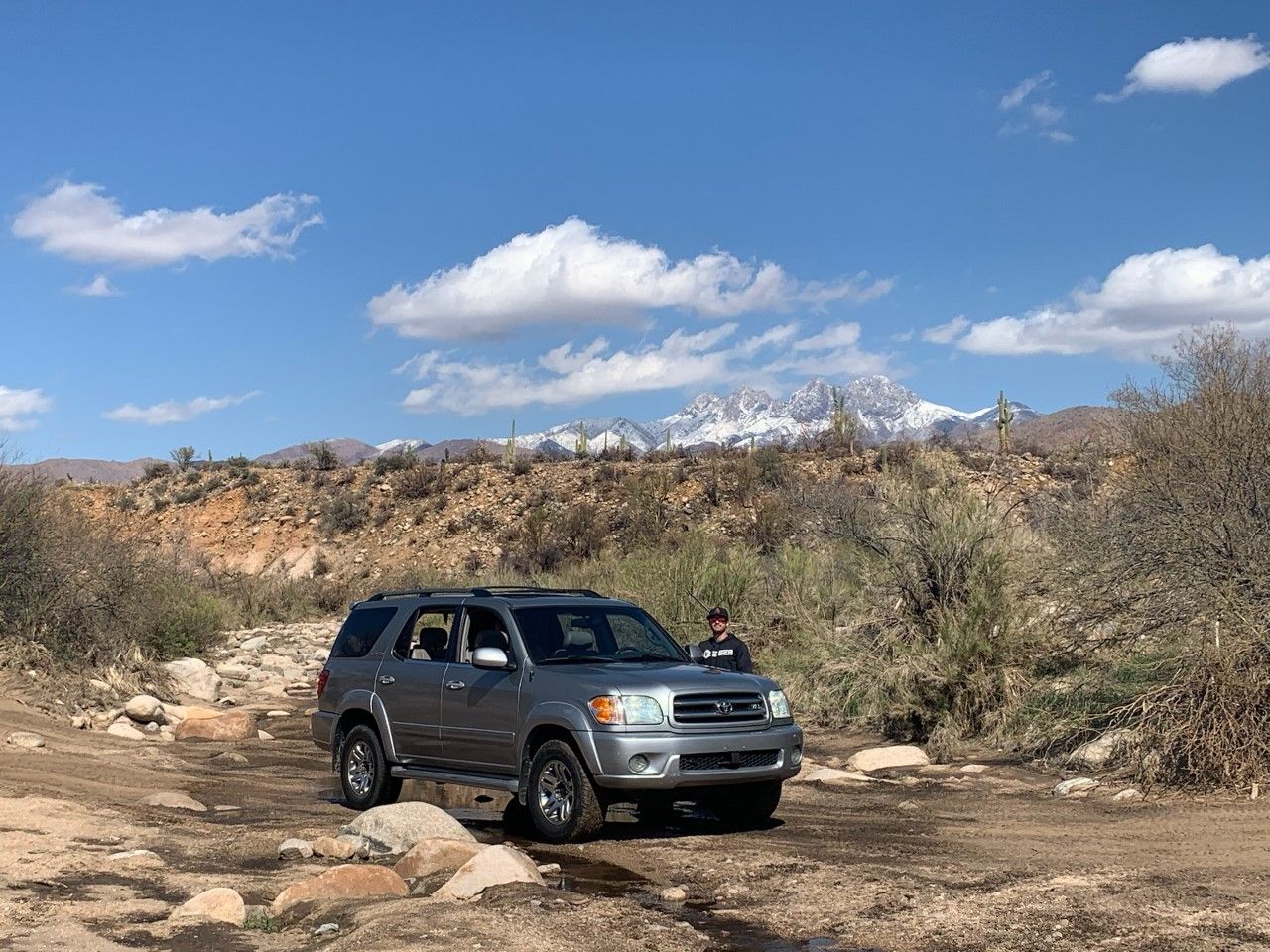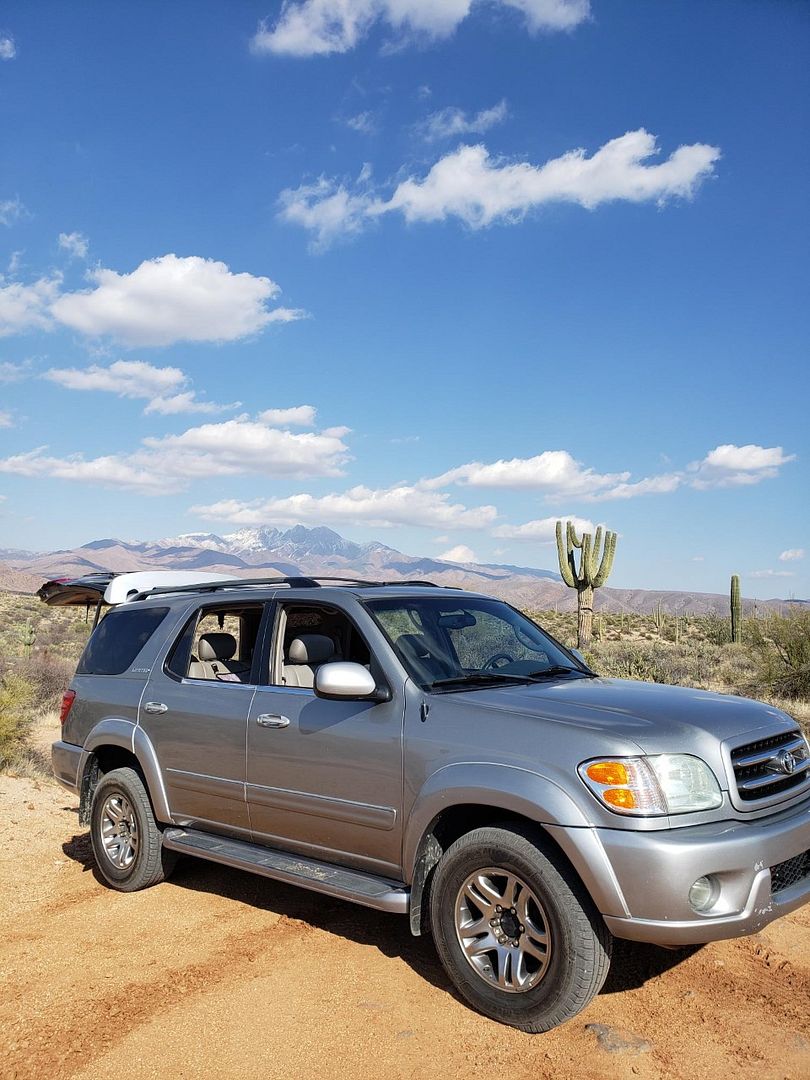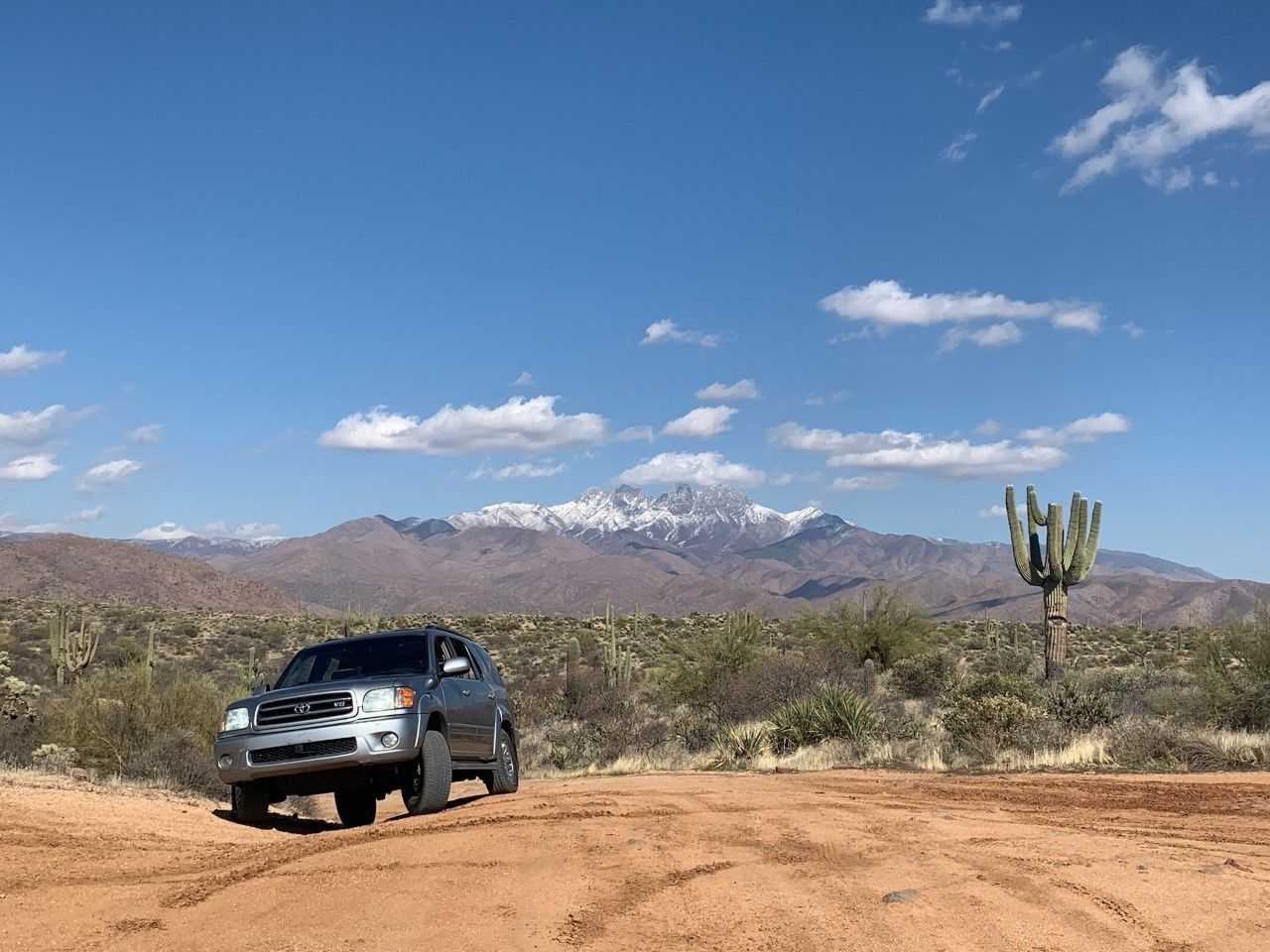 One Love!
Joe