May 7, 2008
8,329
1,877
113
hopefully i keep this one for a while... so i figured id start a build thread
picked up an 89 bronco, eddie bauer edition. manual hubs. manual 4x4 shifter. none of the push button stuff.
bought some 35" grabbers, and 17" methods. had the windows tinted. waxed it real good and brought the shine back. also just built a bumper yesterday and put 2 rigid Duallys in it for back up lights. ive got some beams right now, im gonna cut and turn them (cut out the ball joint) then build some radius arms for it. ive got 4" BDS springs coming for it, and ive also got some 12" tripple bypasses that will go on the front. leaving the back stock for right now. the plan for this thing is to keep it in the dirt as often as possible. no down time. just keeping it as simple as possible so i can actually go out and have fun in it.
heres how i picked it up...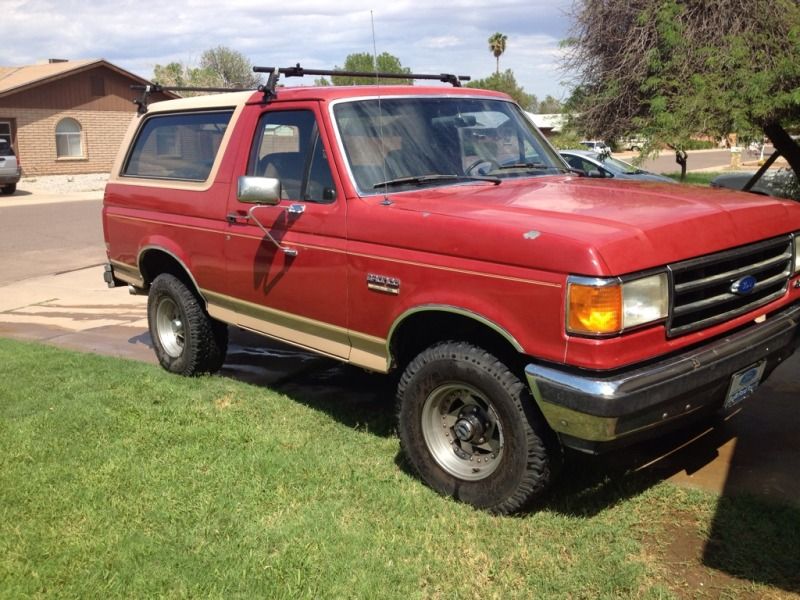 35's and methods. had to trim a little bit of the bumper and fender but nothing noticeable.....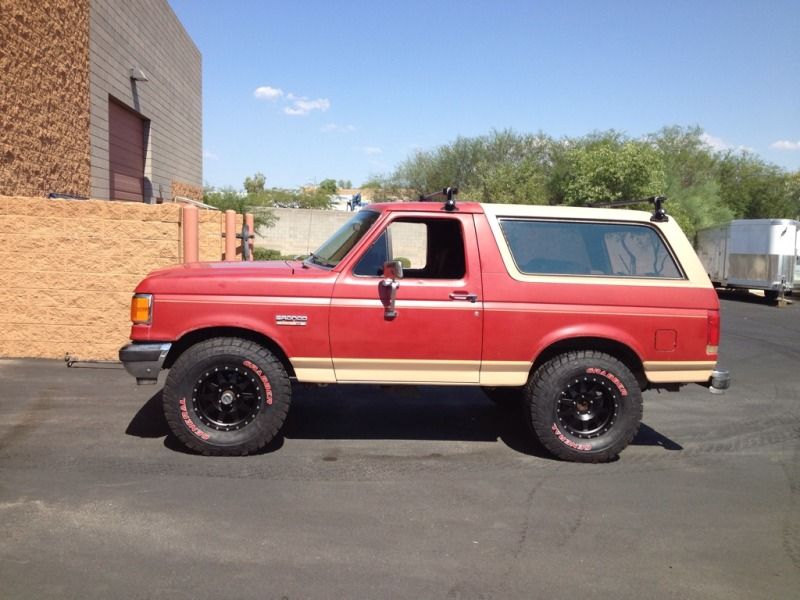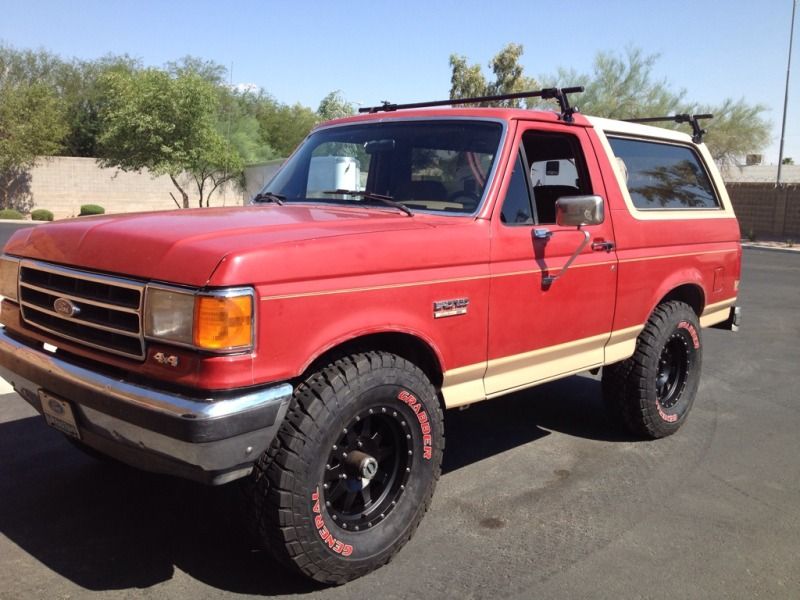 wax/buffed it and made a huge difference...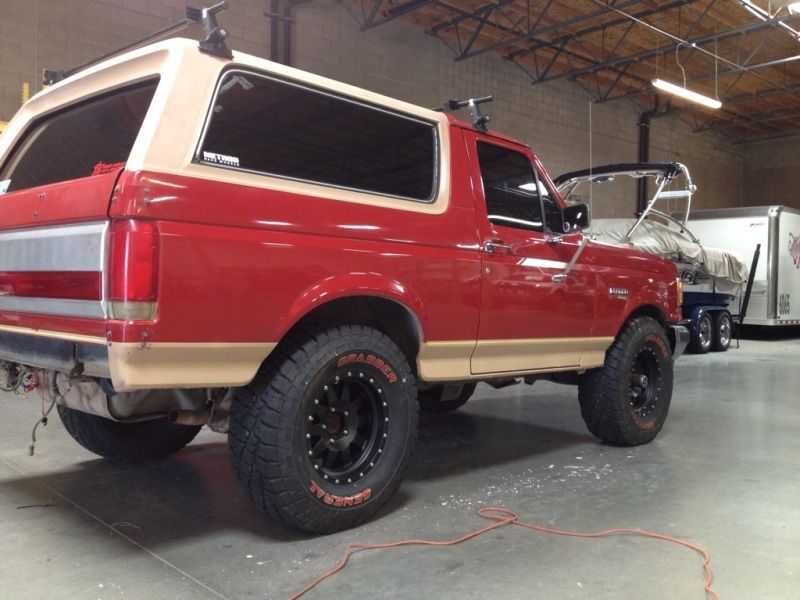 and heres the back bumper.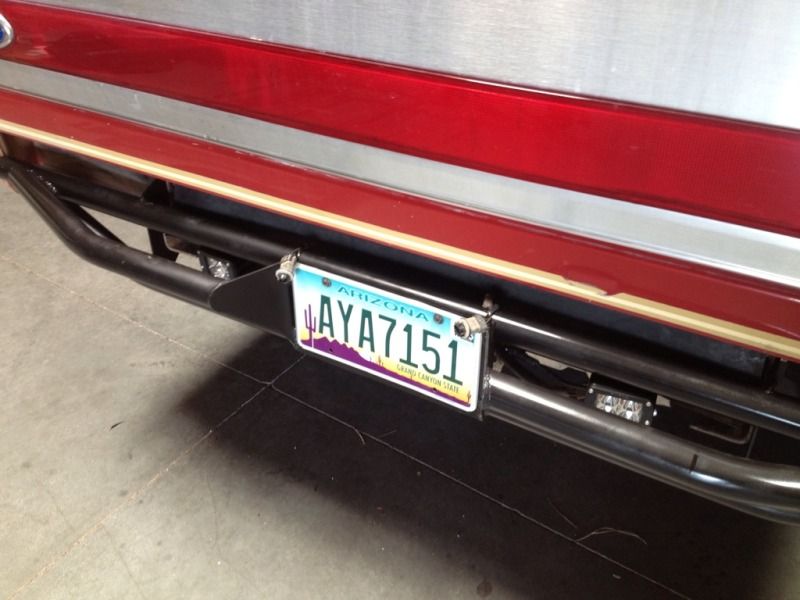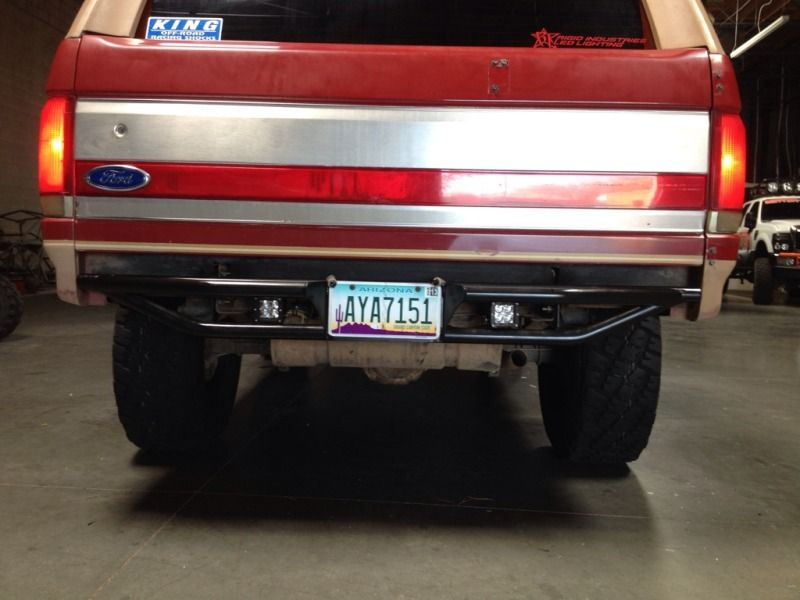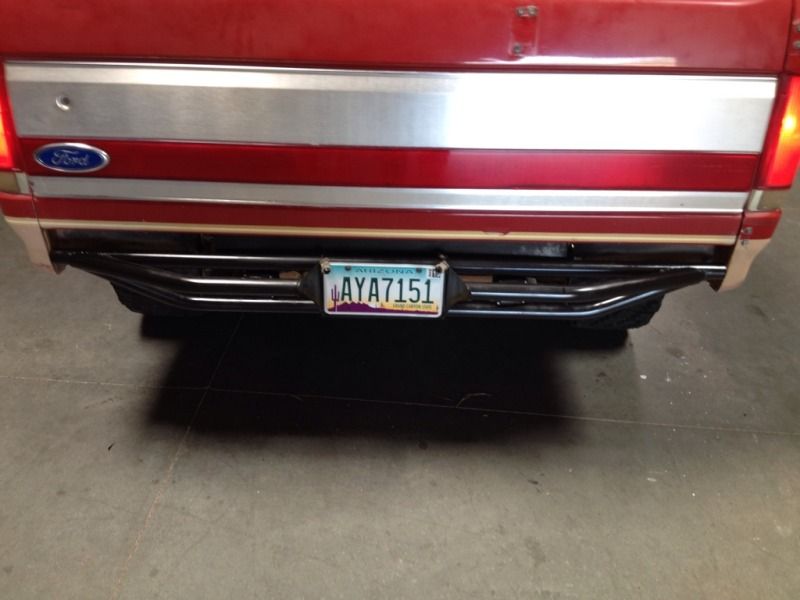 Last edited by a moderator: