The 9" Housing and Axles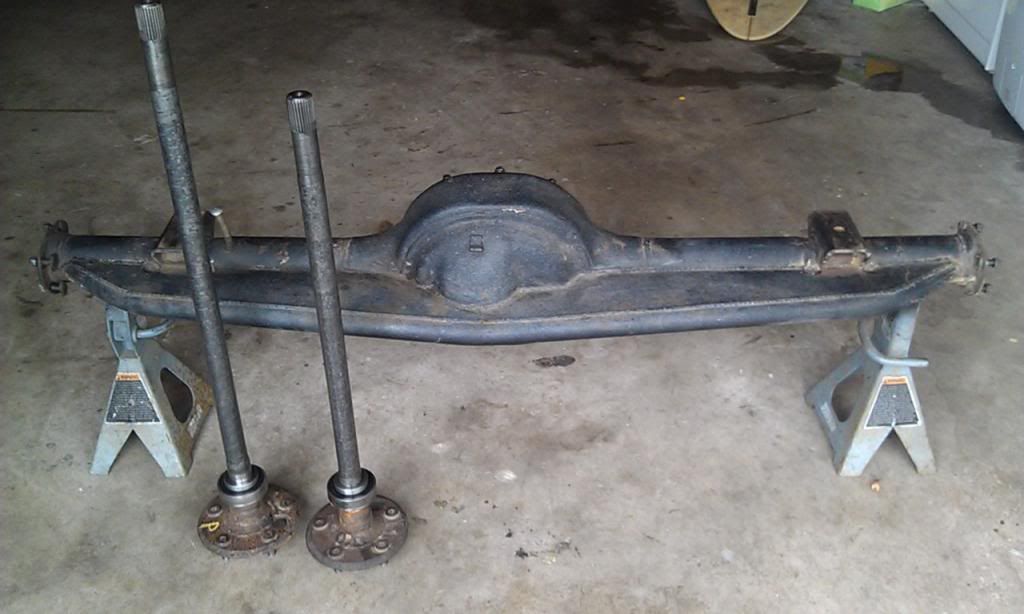 The 9" is 28 spline, 5x4.5 bolt pattern, trussed by JD fab, setup for ranger leafs. Approximately 61.5" wms to wms. One axle has a damaged bearing surface, so it needs a driver side axleshaft and bearing.
Housing and axles $200
5x4.5 to 5x5.5 wheel adapters(1 trip on them) $60
The leaf springs are SOLD...still have shackles, plates, and ubolts.
Camburg Tig Welded Shackles, Camburg U-bolt plates w/ Lower shock mounts, and 1 new set of u-bolts for ford 8.8 axle.
Shackles $100
Shock mount Plates $50
New u-bolts $20
Also have a 14" electric fan from Jeg's $40
and Wilwood compact master cylinder $20
35 x 12.50 R15 BFG's...SOLD
Paddle Tires Sand Viper II...SOLD
Wilwood Brakes...SOLD
3rd Member...SOLD
All prices are obo. I'm willing to seperate any parts and negotiate any package deal. Parts located in Encinitas, CA. Shoot me some offers, call or text.
Tyler 760-822-4147
Last edited: