Got it all roughly in place yesterday. I actually have some room as it sits now under the cab. Seems to be closer at exhaust X pipe. (But front shaft is sloping down. Haven't got a real accurate number yet on how much)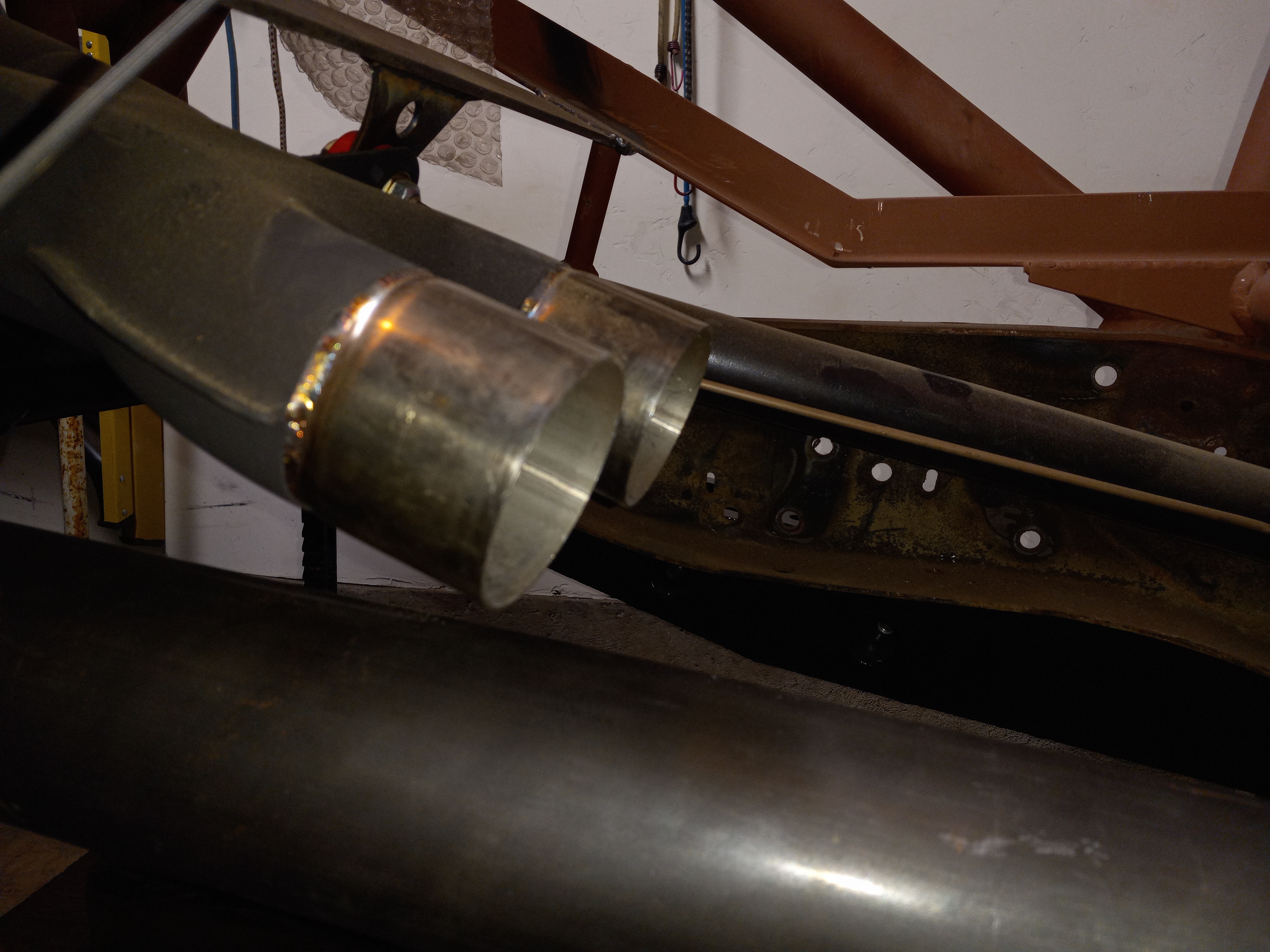 Gonna have to get sneaky with exhaust...
Space here at cab is A-OK for now though! We'll see if i need to eat into that by raising carrier bearing.
I ran out of time last night. I feel I need need to get more creative on how to measure better... and need to tighten carrier bearing down too.
So far the exhaust is still winner for minimal clearance. Like 1.5 zip tie on this side.. and I think a little less on other side. Just enough? Until I get axle centered, etc. hahah. A smart man would probably cut that x-pipe off at mounts and move it up like 1/8" or so.