So I've been lingering here for quite a while and I figured I might as well make one of these threads for my hoopty. I don't have very many build pics because I never think to stop and take pictures so I'll just post what I have of it in it's current state and give a brief explanation.
Specs:
-Single cab long bed
-Stock 3.0/A4LD
-1.75 x .120 DOM cab cage
-1.75 x .120 DOM w/ mix of 1.5 x .120 DOM engine cage and bed cage
-Custom unequal length beams w/ D44 ends, 2.5 x 14" King coilovers, 2" King bumpstops
-Giant 64 Kit, 3.0x 18" King Double Bypass Link Killers
-32G fuel cell
-Trussed econoline 9", 31 spline spool, 6:20 gears
-Icom F5021 radio, Racer X intercom
-15" x 7" Outlaw II w/ 33's
I got this truck as my first truck when I was 16. It was an old city truck that I got at an auction completely stock with about 45k on the 3.0/A4LD combo. The truck was blue and the front fenders were bright yellow and it had one of those orange spinning, strobing lights on the top.
After a little while I pieced together a bent beam lift and put it on and drove it like that for pretty much all of high school. After I graduated I bought extended beams and coilovers and drove it like a TT and put it through hell and it never left me stranded. A little while after graduation I found out my girlfriend was pregnant and that I was going to have a little girl(who was probably conceived in the truck haha). Since I had access to another vehicle which was much more family friendly I parked the truck on the side of my parents house but never once considered selling it.
I slowly started stripping the truck to cage it and finally came up with enough money for the metal for the cab cage. In the springtime of 2009 my friend and I started the work on the cage and finally put the finishing touches the night before Tuff Trucks at the Del Mar Fair. I had the bright idea to enter my "race truck" with LT front and completely stock rear end and as some of you may recall, it didn't turn out to be the best idea. I ended up being the first truck out because I was late and hopefully put on a show for the crowd haha.
After I put it on it's side the only real damage was to the bed so I scrapped it and parked it again and decided that I wanted to race. Fast forward 3 years from '09 Tuff Trucks and it is actually a race truck(even if it's only raced one short course race haha).
Pulling into tech at the Beehive race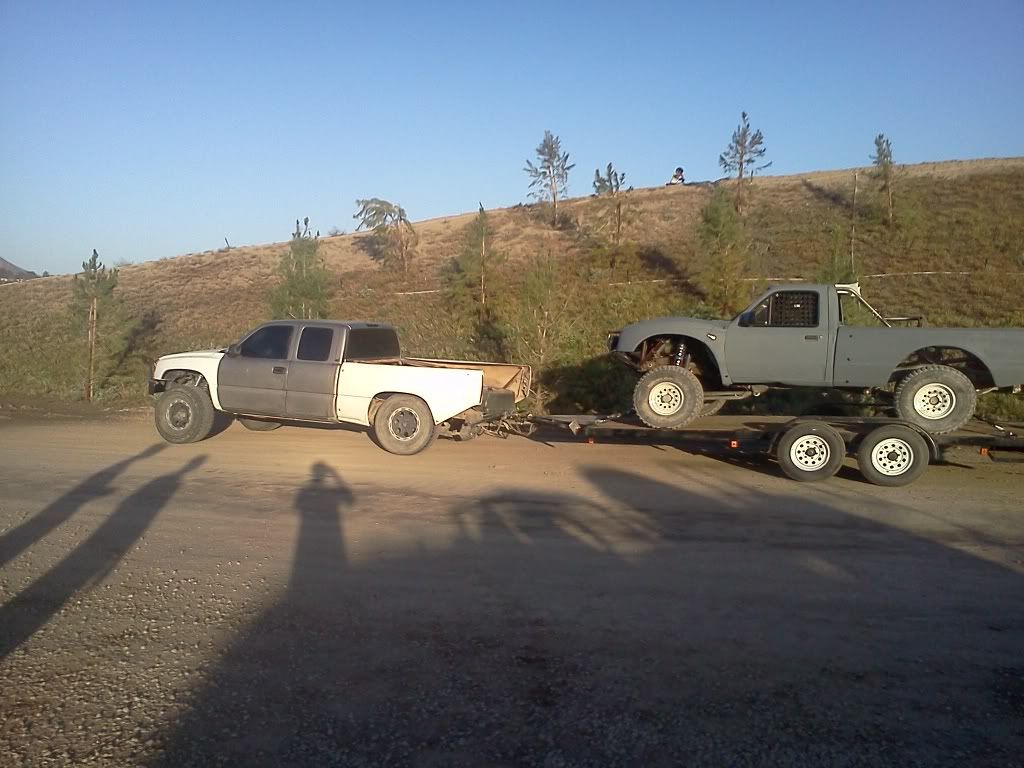 Cleaned up after the race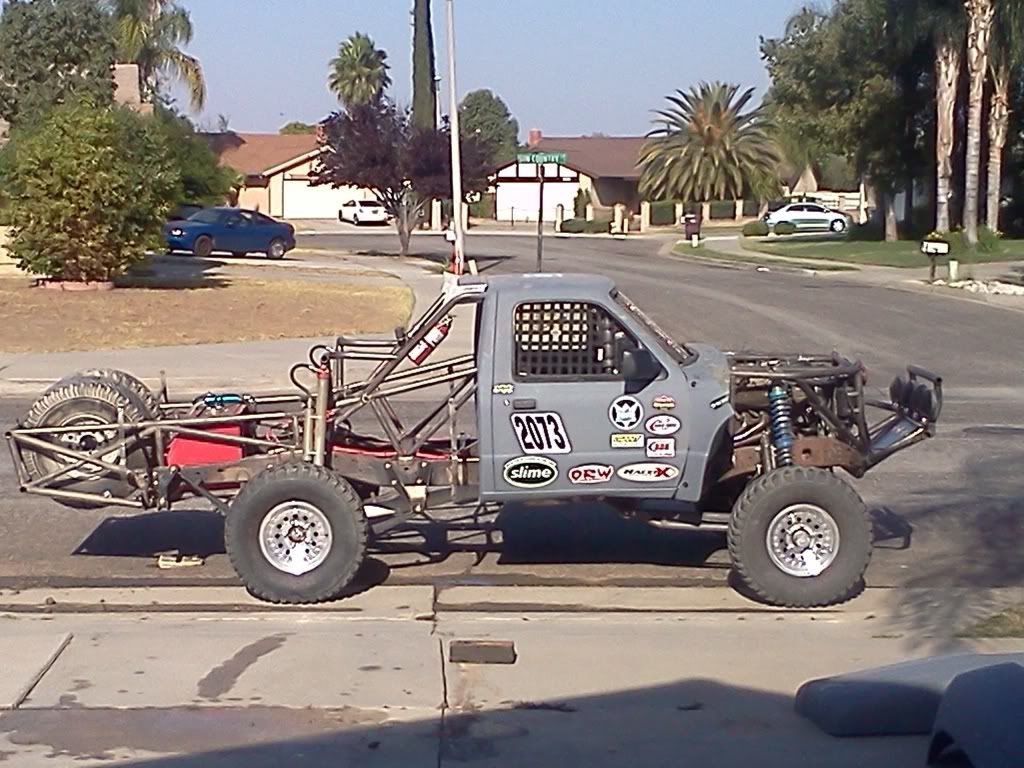 Other misc pictures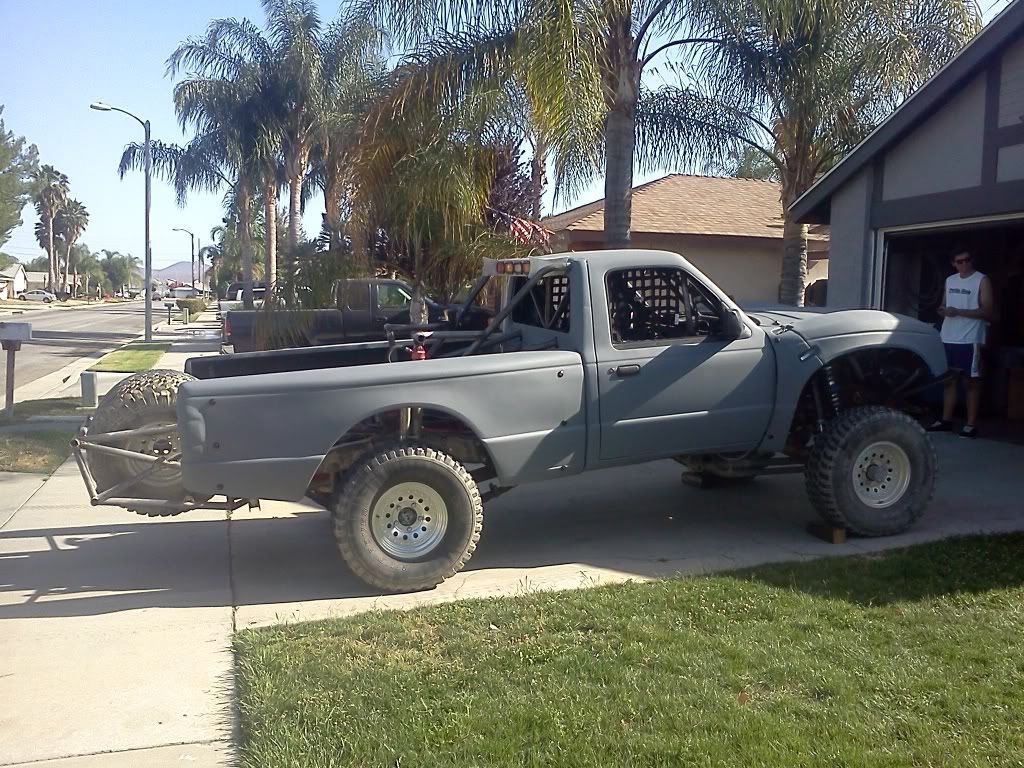 Last edited: